Good morning!  Thanks for all of the compliments on the tea party bridal shower – it really turned out beautifully!
I had hoped to do one big re-cap post of our delicious South Beach eats from our trip last week, but the blog / WordPress is not cooperating this morning.  It's taken me over an hour to edit and upload these few photos, but more are on the way!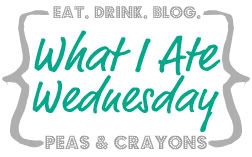 Once we got to our hotel, we went for a walk on Ocean Drive in search of a mojito for Adam – mission accomplished.
And at $20 a drink at "The Place", it better have been delicious.
I was perfectly happy (and pale) with my bahama mama.
We split appetizers of calamari and a crab cake. 
After hanging out for a while I decided we needed real Mexican food on Cinco de Mayo, and headed to Taco Rico, which had good reviews on Urban Spoon.
The place was PACKED at 10 pm, with a DJ and all.  The guests and employees all seemed to be having a great time – it was a contagious atmosphere!
Guacamole mission accomplished, along with a spinach and mushroom whole wheat tortilla.
Did you have Mexican food on Cinco de Mayo?  I did last year, too!  Then again, I could eat guacamole every day of my life.