Innovation with sustainability a driving factor
Created from the desire to construct a new, modern and better way for denim manufacturing, Desert Studio, a fully integrated textile manufacturer came into existence in Dubai in 2013. Fibre2Fashion spoke to Farhan Machiyara, Group CEO of Desert Studio, to understand the unique denim market of the Middle East, factors differentiating the region from rest of the world, and some improvisions that the company wants to bring into denim manufacturing.
What is the market size of denim in UAE? What are the factors differentiating denim factories/mills of Middle East from rest of the world?
Desert Studio is the only denim manufacturing facility in UAE-our main goal to establish a facility in UAE was to offer premium denim brands, a one stop solution for design, development and production. Strategically Dubai, UAE was selected as this region is the center of the world when it comes to ease of travel and shipping. We work with brands all over the world from US, Europe, to Australia.?
Desert Studio was established keeping in mind the aspect of sustainability. Our location in a desert climate emphasised the need to establish a setup that had water conservation front and center. We are proud to be one of the few manufacturers with the most sustainable laundry setup globally.?
Additionally, the Middle East is a hub of technological innovation. This gave us the chance to explore less labour-intensive means of production. We were one of the first laundry setups to install and employ laser machines for denim finishing.
What are the current trends in the denim market since the pandemic happened?
In keeping with teachings from the pandemic, and with the greater reliance on work from home and with climate change and conservation becoming mainstream issues in society, we see sustainability and comfort being the main driving force for all current and future trends. The consumer today has a much greater awareness on environmental impact and sustainability. We hope to continue focusing on these two trends for the foreseeable future.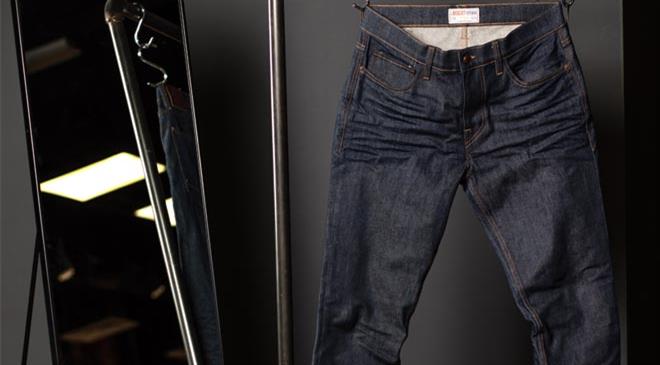 How do you improvise on your design capabilities to come up with a better way for denim manufacturing? Please share at length.
To uplift our manufacturing and design capabilities we are working on multiple directions. Desert Studio employs designers and consultants from all over the world, who work with our Laundry and Technical team - we also have very close collaborations with different machine, raw material and chemical suppliers. And we conduct regular workshops within our company and with our stakeholders to share new research and techniques to elevate our capabilities, equipment and innovation.
Is the denim sector affected by seasons? Is there any particular season which helps to boost the denim sales?
In past, yes, making new development as per season were important to generate sales. But now with fast fashion finally taking a back seat, we see a greater emphasis on seasonless wear, and items that can be used throughout the year rather than each quarter. Additionally, denim is the ultimate everyday garment. It can be worn whenever, wherever, so the demand exists year-round.
Where are you manufacturing units based at? How much denim is produced annually by you?
Desert Studio sources fabrics from all over the world and has its own garment production setup. We produce about 1.5 million pieces per year.