Waiting for next inspiration to paint new picture.
PG Denim, a 100 per cent Made in Italy company, was founded by denim wizard Paolo Gnutti in 2018. In an interview with Fibre2Fashion, Gnutti gives a background of the brand, its product range and USP compared to other denim fabric brands.
How does Italy score compared to rest of the world in denim fabric production in terms of sourcing, pricing, design, quality or anything else that you can think of? What are the main advantages of the region?
The Italian market remains a niche market to produce denim compared to the world. I am not able to compare ourselves with our "brothers" in Asia, Turkey, the Far East, North Africa, Bangladesh, Vietnam, India, etc, in terms of quantity and prices. For some years now, we have focused our core business increasingly on ambitious projects not only in terms of research, product, sustainability, etc, but tailor-made outputs for the brands. The Italy project, and specifically the PG Denim project, becomes more and more of an active tool within the style offices of the brands. The close collaboration with them has led us to be creative partners in their collections. The project is no longer to sell a product but a service to make the product. These are the winning weapons that today make the difference in the market, not only visually cool collections, but real creative tools of targeted collaborations.
Like earlier times, the Made in Italy factor has a strong impact on the market, which, linked to our creative skills form a combination of excellence.
What made you found PG Denim? How much funding did you begin with?
After 2017 and the closure of ITV, I wanted to continue my vision of a denim fashion world and go out of the box. So, I decided to found PG denim in 2018, a 'company that produces pure energy, tools to stimulate the imagination of designers, not definitely a copy and paste'.
What is the sourcing strategy at PG Denim? Where do you source the raw materials from?
We use only combed yarns produced by the spinning mill Erotessile in our production chain, which supplies most of the European cotton. All our production process is made in Italy and is produced in the plant of Bovolenta and Cavernago. All production waste is recycled in our production process and transformed into new fabrics. We are very attentive to studies on transformations and innovations for respect of the earth that surrounds us.
How many types of fabric varieties do you offer?
Our product range is wide to cover the needs of various customers. We have printing lines, and lines of flock, coating, foils, dye in the piece, 3D print, luxury, recycled and more.
What is your USP compared to other denim fabric manufacturers?
I don't think I'm better or worse than other producers, but I am certainly unique in my genre. My collections are very impactful--you either love them or hate them.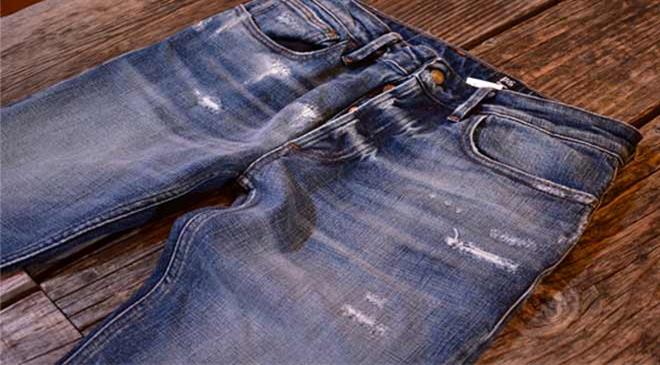 What is the composition of the fabrics? Are they 100 per cent cotton or blended?
The basic PG collections are 100 per cent cotton, but also stretch, super stretch, comfort stretch, bi stretch, mixed compositions with cashmere, wool, silk, linen, hemp etc. The important thing is that each fabric has a unique performance, a functional and aesthetically beautiful fabric.
Which brands and retailers are you currently associated with?
We work with brands like Diesel, Dolce & Gabbana, Etro, Amiri, Guess, Armani, Gucci, Prada, Replay, Lemaire, Marc Cain, Brunello Cuccinelli, Margela, Versace etc.