Interesting phenomenon of garment reshoring
Tormec Ambrosi is a company engaged in numerous sectors of precision mechanics. It has 4 main divisions--Sip Italy for sewing automation, Ono logistics for modular production logistic units, Ono exponential farming which develops vertical farming systems and Alukeep dedicated to the automotive world. David Noli, Sales Director, Sip Italy (Tormec Ambrosi) shares the upcoming trends in the textile machinery industry, the growth story of Tormec in the past 3 years and plans of the company on approaching the market with a new mindset to promote better production.
How do you see the major trends that you witnessed during Covid-19 in the textile machinery sector pan out in 2021?
This is an extremely difficult parallelism to make. During the pandemic years many companies had to adapt to lack of orders and to the different worldwide demand. So, some of the trends were dictated by the necessity of keeping the people employed. It is also extremely complicated to make this kind of generalisation as all have been influenced by each country's policy of welfare and support, where countries were supportive and wanted companies to invest in new opportunities. We have seen some investment and some forecasting, where companies have been left alone to survive. We have seen real heroes shine trying to do their best to support their employees.
Where do you see the sector going ahead in 2021?
We are heavily dedicated to the denim industry as on date but if we take the fashion compound in general--we can have different hopes. The third sector has always been one of the leading aggregate demand boosters. So in which way they would shift their industry we will see a radical change in our manufacturing perspective. Smart working has become a necessity during the Covid outburst; but now we are learning its advantages and many companies are planning to maintain it. So this will significantly change the composition of the buyers' portfolios.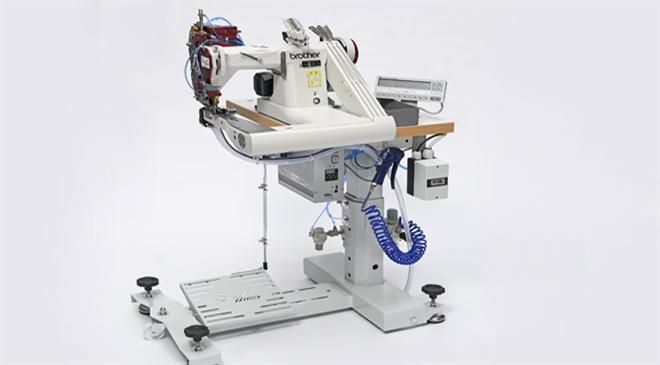 What could be your strategy to boost aggregate demand in the sector going ahead into 2021?
Analysing our opportunities, we think we have seen 2 main trends. There will still be a huge demand for massively consumed garments which will be led by southeast Asia for manufacturing. The trend of complete automatisation of processes, despite cheap labour cost, has become even more important after this period, in which we had to rely less and less on people.
We also have a very interesting phenomenon of garment reshoring--more and more brands and local manufacturers are having this driven mentality of getting the production closer to the consumption point.
This nearshoring has different drivers starting from being more autonomous from overseas importation up to having a bigger control on the quality and giving value to local manufacturing.
What has been the growth story of Tormec Ambrosi in the last three years?
SIp Italy has been enlisted among the Financial Times top 1000 Europe's fastest-growing companies in 2020. We like to remind this number to ourselves because if we could make it happen once, we can look at our own recipe to make it happen again. Setting that aside we are focusing on understanding which field of garment manufacturing requires a fresh take with a boost to automation and industrial perspective. We have identified where to strike next, and we will proceed with that goal for the whole of 2021.
What are the key factors contributing to the machinery industry's growth?
One of the biggest leaders for technological advancement in the world is the automotive industry with its very high-tech applications. The more they advance--the more the rest of the industry can collect from their experience and innovation. Automotive has suffered a lot during this pandemic period but also made a lot of innovation. We are in a certain way waiting to get more and more inspiration from their innovation.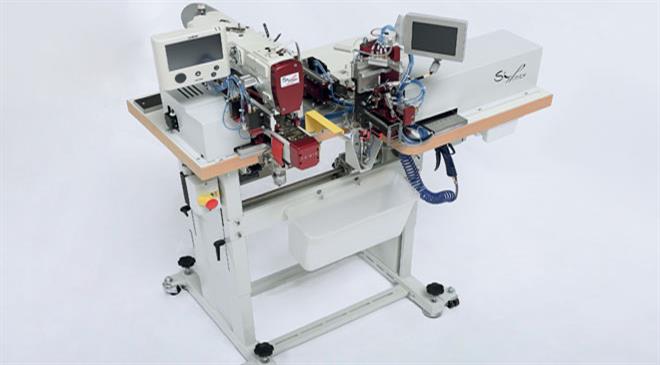 What are the challenges facing the textile machine industry vertical, and what would be your three-point formula to resolve them?
I don't know if I have a recipe already or if we have a definable plan. We have started doing problem analysis and have identified the main problem which has made us lag behind in our industry and we are analysing our own way out.
?
I will try to make myself clear without getting too tedious for the readers because this is a crucial point for us.
The standard practice in the garment industry has been to lead the production on forecasting. But the current numbers are resulting into huge amount of wastage and there is a total detachment between production and consumption demand.
We have decided to approach the production with a different mindset--we want to make every single project financially sustainable despite a production forecast which exceeds the consumption factor of the brand, making this doable in very expensive markets. Also think about the nearshoring trend which will make it sustainable in less expensive and more production-oriented markets as well.
By making projects sustainable on a smaller scale, we are also able to adapt better to the sustainability themes which are topics very very close to our heart.
?
So, to summarise--we look to make the smaller projects financially interesting for the brands which we hope will lead their demand on consumption and not only forecast. This will be possible thanks to our expertise and technology; we not only have better products but also a deeper insight in the process adopted by the manufacturers.