Scaling up a major challenge in handcrafted industry
Founded in 2014, Fizzy Goblet is a Delhi / NCR based handcrafted leather footwear brand by Laksheeta Govil. The brand creates designer juttis, mojaris, sneakers and loafers, brogues and slip-ons for women. Laksheeta Govil speaks about her bestselling products, issues in the footwear niche and future expansion plans.
What factors are shaping the growth of the footwear segment?
The rising demand for fancy, trendy and yet comfortable footwear among all age groups is a key factor driving the global footwear industry. Digitisation, rising disposable incomes, urbanisation combined with increased exposure to international trends have led to the segment evolving into a highly specialised industry. According to a recent report, currently, the Indian footwear industry is worth between ?30,000 crore and ?40,000 crore. The men's footwear segment is growing at a steady pace; but the women's segment is almost double. This can grow up by 100 percent in the next five years if provided with the right policies and tax structure.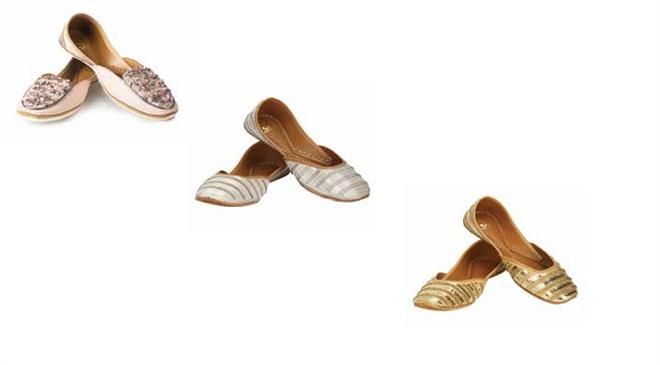 What key consumer trends do you see when it comes to footwear in India?
Increased awareness and an aspiration for global trends and designs have created a massive shift in the buying behaviour of consumers. This has in turn led to a growth of integrated shopping malls, stores and boutiques that provide consumers with the latest designs and customisation opportunities as well as the entire touch and feel experience. In addition to retail outlets, e-commerce or an online presence is also certainly helping brands scale up.
What are the challenges that this industry faces?
One of the challenges faced is scaling up as it's a handcrafted industry and to increase production to manage demand is a continuous process.
What innovations are you doing in fibres, soles, and linings in terms of technology and production?
Since comfort is of paramount significance, we have added cushioning, inner padding and inner lining to enable the juttis to be more easy-to-wear than the modern flats. We have also come up with a new line of handcrafted sneaker inspired juttis, replete with rubber sole, laces and trendy designs to suit all mood.
What are the top materials that you use for casual / formal / sports shoes?
Since we combine handcrafted and comfort, we use a mix of silk, leather and breathable mesh as well. (HO)