What is the market size of fashion accessories in the world? At what rate is it growing?
The fashion accessory world is extremely huge and various; we work in the high-end luxury niche market. Before the pandemic, our sector was growing with a single digit percentage.
Which factors are driving the growth of fashion accessories?
In our sector the growth is driven by some important factors such as:?
- a fully integrated business model ensuring best-in-class quality, customisation, flexibility and lead times;
- continuous investments and research in terms of product innovation;
- unparalleled product and service offering based on tailor-made product development and customisation;
- a long-standing relationship with our customers,? including many of the most prestigious luxury fashion brands;
- a strong brand heritage.
How many brands and retailers is the Riri Group currently associated with?
We currently work with more than 150 high end luxury and premium customers.
Who are your competitors in the international market?
At our product level and market niche we do not believe that we have competitors either in the zip or button sector.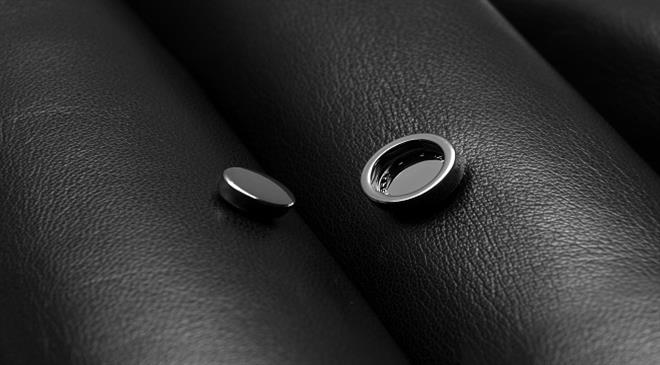 What would be the goals of the new company Cobrax Metal Hub which specialises in the design, development and manufacturing of metal components for the luxury and haute couture sector?
Our goal is that our new company, acquired at the beginning of 2020, can act as the starting platform to take off our new group division of metal components.
How has the Corona pandemic impacted fashion accessories players like you?
Since February our business, in all its divisions, has suffered a lot because of the Covid-19 situation. But even in this difficult moment, our well-structured and retained customers who are some of the most important brands of the fashion luxury sector, have been instrumental in mitigating the effects of the situation.?
What were the revenues before and what is the target set now?
Our turnover in 2019 was around €103 million; in 2020 we expect a turnover loss less than 20 per cent compared to 2019.
How has the sourcing of raw materials been affected?
We did not have big problems with the sourcing of raw materials because we had a good stock in-house. Moreover our suppliers, even during the lockdown period, have always guaranteed maximum punctuality and efficiency.
The virus is here to stay. What steps have you taken to mitigate its impact - be it at the supply chain level or sourcing of raw material and the like?
We are more conscious and careful about our entire supply chain, especially about our raw materials suppliers; we will work hard in order to guarantee the highest quality levels and the highest standards in terms of delivery times to our customers.
Technology is in a sense leading the fightback. What steps have you taken to move into a more digitalised work culture?
Following the cancellation of numerous trade fairs, events and one on one meeting opportunities with our clients, we decided to switch to a new virtual presentation format. The goal is to keep our customers updated about our latest collections and product developments through specific webinars that show and simultaneously explain the main technical features of our products.
How have consumer preferences changed in the current scenario?
The main change we noticed is the big boost of online sales.
Which are your major markets worldwide?
Our major markets are France and Italy; other important markets are US, UK and Germany.
What is the USP of your products?
Our USP is the guarantee of excellence at every stage: innovation, quality, service level and sustainability.
What regions of the world are parts of your supply chain?
Our supply chain is composed by a selected and retained network of suppliers, mostly based in Europe.
Where is the manufacturing/ production done? How is the demand and supply worked out?
Our group has 5 production sites, located in Italy and Switzerland:
- Our historical headquarter, the R&D zippers centre and the metal zippers production process are based in Mendrisio (Switzerland)
- in Tirano (Sondrio-Italy) we have the weaving and dyeing centre and the plastic zippers production
- in Padua (Italy) there is our buttons production and R&D centre
- in Palazzolo sull'Oglio (Brescia-Italy) we have the Zamak die-casting centre
- in Poggio a Caiano (Prato-Italy) we have our metal parts R&D centre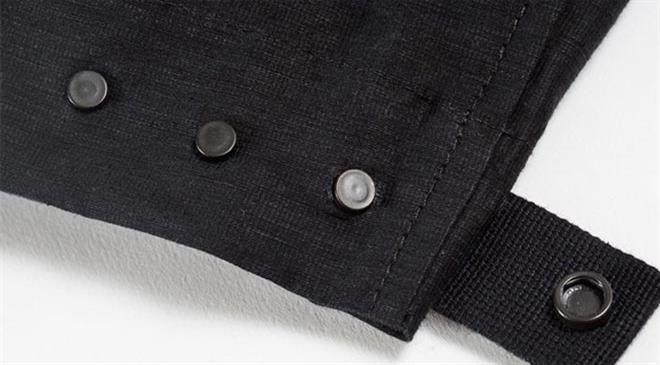 What percentage of sustainability and circularity do your products promise?
In recent years, Riri has been playing an increasingly strategic role within the fashion industry value chain, paying close attention to its sustainable products range.
Riri uses mono-material metal, wherever possible, ensuring a high degree of recyclability and disassembly for upcycling as well as increased durability, all of which translates into longer product life; among the mono-material products there are the Inox zipper and the Inox button, entirely made of stainless steel. Also, our nylon zippers are now available in a new version with all the components made of recycled polyester.
Riri guarantees that the organic cotton used in its tape is certified so as to ensure a minimal environmental impact and support viable producer livelihoods and communities. Riri cotton is certified by the Global Organic Textile Standard (GOTS), the worldwide leading textile processing standard for organic fibres, including ecological and social criteria, backed up by independent certification of the entire textile supply chain.
What are your future plans?
Our plan is to grow more organically in our market and, through new acquisitions, further strengthen our position as one-stop supplier of metal accessories for the luxury world. (PC)