To become leader of quality denim
Saad Group is a leading vertically integrated textile group in Bangladesh. The group's sister concern--Nice Denim Mills is a major denim fabric producer.?Fibre2Fashion spoke to Abdullah Mohammad Saad Hoosain, Managing Director, Saad Group, to know more about the group's background, its standing in Bangladesh's textile industry, and expansion plans going ahead.
Please give us a background of Saad Group--its current owners, group companies etc.
Saad Group is a composite textile manufacturing complex built at Mowna, Sreepur, Gazipur and fully integrated into a single compound that consists of spinning, ball warping, rope dyeing, LCB, sizing, weaving, finishing, inspection and pilot washing, solid dyed fabrics, and printed fabrics. The group is a leading vertically integrated textile group in Bangladesh and a specialised manufacturer of world-class denim, home and gray fabrics. It boasts of a highly skilled management team who have wealth of experience in the denim industry. The total workforce is over 9000 workers and the group revenue will be $350 million yearly. The group is marching ahead under the supervision of managing director Abdullah Mohammad Saad Hossain and his mother Nur-E-Yasmin Fatima, who is the CEO. Fatima has 29 years of experience in garment and textile sectors.
How big is the market for denim fabric in Bangladesh? What percentage is exported annually?
The demand of Bangladeshi denim fabrics is big both in US and Europe market. In 2020 Bangladesh held 29 per cent market share of total EU denim markets, earned over €1 billion. The US market share was 20.03 per cent, export value was $561 million. Bangladesh's share of denim fabrics is 40 per cent of global demand.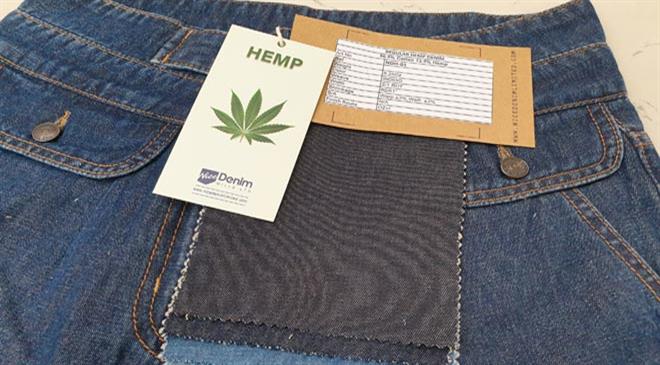 Which are the regions which gives it major competition in terms of price, quality or any other factor?
In terms of price, quality and other factors--the major competitors in US region are Mexico, Vietnam, China, Pakistan; in Europe region the major competitors are Turkey and Tunisia.
What is the annual yardage of denim manufactured in Bangladesh and what is the percentage pie that your company would like to claim?
There are 32 denim mills in Bangladesh producing about 320 million metres annually whereas Nice Denim Mills manufactures 56.69 million metres of denim fabric.
What is your domestic to export consumption ratio of your denim fabrics?
Nice Denim Mills is a 100 per cent export-oriented denim manufacturer company.
Where do you source your cotton from?
Saad Group is a woven textile manufacturer whereas Nice Denim Mills Ltd produces denim fabrics. The other concern Noman Home Textile Mills Ltd produces gray fabrics. Going by competitive price and quality, we source our cotton from US, Brazil, India, Ivori Coast, Chad, Mali, Tazikistan and Usbekistan.
What is the annual production capacity of denim fabric at Saad?
Under the umbrella of Saad Group, its concern Nice Denim Mills Ltd serves as the largest denim mill in Bangladesh with a capacity of 72 million yards yearly. Nice Denim Mills consumes its yarn from its associate company "Sufia Cotton Mills Ltd" and "Ismail Spinning Mills Ltd".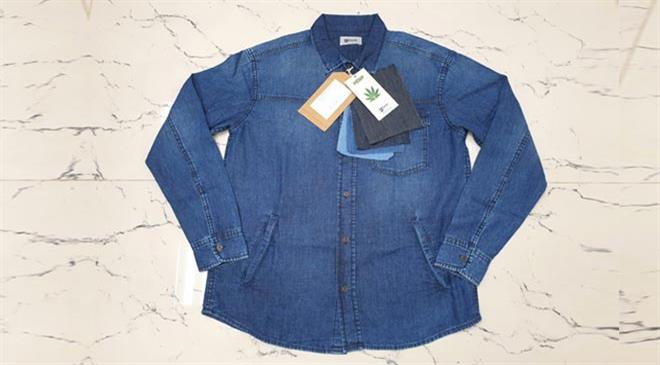 From which geographies is the demand most from?
The demand for our fabrics is most from both US and EU.
How many types of fabric varieties do you offer?
Nice Denim Mills offers different types of fabrics varieties to its customers such as BCI & Organic, Linen, Tencel, Viscose, and Cotton.
Which brands and retailers source their denim from Saad?
Retailers and brands such as Zara, H&M, Jeaniologie, Aldi, Lidl, C&A, Max, Ernestine Family, Pepco, Gap, Armani, Paper Jeans, Ross, DKNY, Walmart, New Yorker, Petrol Industries, Jennifer, LPP, CK and KC, source their denim from Nice Denim Mills.
What was the company's turnover last fiscal? What are your sales projections for the next 5 years?
In last fiscal year, our turnover was $92 million. On an average, our sales projection for the next 5 years is $100 million per year by Nice Denim Mills Ltd.
Any plans of investment or expansion? If yes, kindly elaborate.
Saad group wants to expand into the woven garments sector. (PC)