For Kids Going Places
It manufactures and retails menswear garments in India under the brand Crocodile. It has an exclusive license to manufacture and market sportswear and footwear under the brand in India for 15 years. Its latest acquisition is international kidswear brand Angel & Rocket. With its base in South India, SP Apparels, established in 1989, is a reputed name in the apparel industry with an integrated manufacturing setup. Its garments division is a leading manufacturer and exporter of knitted garments for infants and children, while its retail division, SP Retail Brands Limited (SPRBL) manufactures and retails the brand Crocodile. Chendhuran Sundar, promoter and managing director of? SP Retail Brands Ltd (SPRBL) and a whole-time director in SP Apparels ltd, discusses the latest acquisition of international kidswear brand Angel & Rocket and how it is aiming to become a major player in wears for children in the near future.
What was the vision that led to the creation of SP Retail Brands Limited?
The vision was to identify niche spaces in the athleisure and kidswear segments, and establish ourselves as a market leader in these categories in India.
Your menswear brand Crocodile under SP Apparel and sportswear brand Head under SP Retail Brands have been in India for quite a while. What made you acquire Angel & Rocket (A&R) and make a transition into kidswear last year?
We have had the experience in selling menswear in India for over a decade. With our expertise in kidswear manufacturing, we wanted to establish a premium international kidswear brand for the Indian as well as the international markets.
What is your current team size? How many people do you plan to add in the next few years?
We have a team of 25 and are looking to add 200 more with the expansion of stores across both the brands (A&R and Head).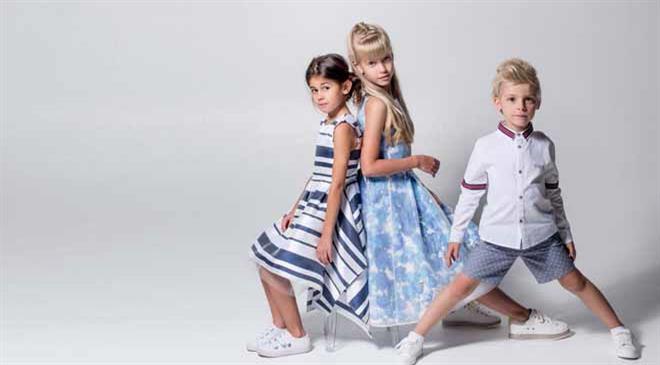 What is the market size of kidswear in India? At what rate is it growing?
According to Technopak, India remains one of the most promising markets for apparel due to the burgeoning economic activities and ever-widening consumer base. The Indian apparel market is expected to grow at a CAGR of 9 per cent from 2013 to 2023. In 2013, kidswear at $8.3 billion alone contributed 20 per cent to India's apparel market, but given its relatively higher growth rate, this share is expected to increase to 22 per cent by 2023.
What is the market presence that you are targeting for Angel & Rocket?
We are positioned as a premium kidswear company in the UK, selling through retailers like Next, Debenhams and John Lewis. We are targeting presence across 150 premium large format stores, 50 EBOs and all major e-commerce players like Shoppers Stop, Lifestyle, Tata Cliq, Firstcry and Myntra.
What is the USP of your kids' garments compared to other well-known brands?
Our USP is products designed for kids going places; which means we focus on the individuality of the kids in terms of their dressing rather than do a mini-me version of men's and women's for boys and girls respectively. We also pride ourselves on being a brand focused on sustainability and all our products speak the same language.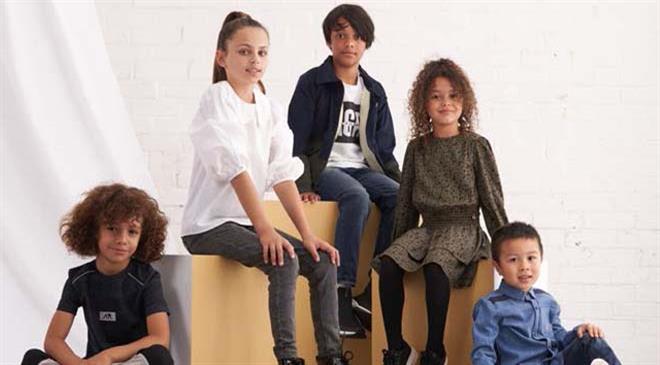 How difficult or easy is the designing of kids' garments for the Indian market?
It is quite difficult in creating designs for the Indian market considering the demographics and the difference in taste in terms of colours, prints, etc. We also need to keep in mind the fits in terms of kidswear, especially dresses. We are positioned as a westernwear kidswear brand, but there is a requirement of a mix of ethnic/western apparel, especially for girls. We intend to stick to westernwear for now as that is in the DNA of A&R.
Where is the manufacturing done in India?
The manufacturing happens predominantly in Tiruppur and Delhi in India, and partly in China.
What has been your growth story in the last three years? What has been affected by COVID-19?
A&R in the UK has grown from being a designer kidswear brand to a commercial brand by increasing its presence in the UK as well as the Middle East, along with its expansion in India now. The COVID-19 scenario had briefly halted the launch in India with supplies being stopped. But now it has picked up and getting to a level higher than pre-COVID.
What is the contribution of all three brands (and exports) to overall revenues?
The revenue contributions of A&R and Head are 85 per cent and 15 per cent respectively. Of the 85 per cent in A&R, almost 70 per cent is from international sales. We expect that to change to 70 per cent contribution from India and 30 per cent global in the next three months.
What are the future plans of SP Retail Brands?
Yes, there are plans to add brands to the SPRB portfolio in the next three years in terms of women's leisurewear and categories other than apparel, such as baby products.