What is the story of Your Libaas? How did it all begin?
It started off as a small online e-commerce business in 2014 while the cofounders Khalid Raza Khan and Akram Tariq Khan were pursuing their engineering courses. As an experiment, social media handles were created and third-party e-commerce platforms like Instamojo were used to drive initial sales.
Being born and brought up in the Middle East, a melting pot of cultures, Khalid and Akram espoused a bridge for cultural exchange between India and UAE. What began as a small startup in New Delhi quickly transformed into a strong brand with an international presence.?
YourLibaas, an Urdu word that means your "garment or attire," has stayed true to its name and has always been socially listening to its customers to curate what they desire. There was an unmet demand in India for lawn designer apparel. Indian tourists would buy it while touring UAE, where lawn apparel is easily available. So, we decided to partner with major designers like Sana Safinaz, Maria B, Saira Shakira, Sana Yasir, Elan by Khadijah Shah and Gul Ahmed among others.
Back then, we ventured specifically into lawn apparel because it was an unclaimed territory - there were no niche online players and marketplaces like Amazon and Flipkart had not gained a strong foothold in the market. The demand for lawn apparel existed already, but the supply was limited.
September 2014 was when the business started as a sole proprietorship under the name 'YourLibaas'. It was later turned into a Private Limited company (GeekyOwl Private Limited).
Early 2015: Revamped the online store (changed platforms, technology stack, etc), partnered with 10+ designers and focused on social media as the primary channel for sales. Given the cash flow was smooth, we strictly stuck to a bootstrapped owned-inventory model. We attempted to build a marketplace model but the retailers/wholesalers were not ready for it at that point in time which led to delayed shipments, quality issues, and so on.
Following the same strategy till date, our revenue during the last fiscal stood at 23 crore, of which 14 crore is online retailer sales and 9 crore is from the wholesale operations. We do not sell on marketplaces despite opportunity for increased revenue because:
It dilutes the brand - being heavily reliant on marketplaces would mean we cannot operate independently. Given we are into our 7th year of operations, and are a well-established brand within our niche, it doesn't really make sense.
Unfriendly policies - marketplaces usually have a higher return ratio - close to 30-40 per cent. We have built in-house systems and brought it down to ~10 per cent. Secondly, marketplaces have policies like a white background for display pictures which would steal the thunder from the designer apparel photoshoots. The background is carefully chosen and is important.
Audience - Our average ticket size is ~?

?

5000. Marketplaces cater to mass audiences and lower ticket items perform well vis-a-vis items like designer apparel.
What was the seed money you started the brand with?
We have always stuck to a bootstrapped model. We started off with?
?
60,000 as the initial investment which went primarily into buying the first catalogue.
How has the brand grown since its launch in 2014 in size, scale and revenue?
We started off small, with a single catalogue in 2014 with a budget of?
?
60,000. Over the years, we increased the inventory and onboarded more designers. Till date, we have featured over 160+ designers and brands and over 15000+ SKUs (designs). We have primarily focused on social media as the primary sales channel as the product performs well with visual elements.
During the last fiscal year, our total revenue was close to 23 crore, of which 14 crore can be attributed to online retail sales. We are growing at a rate of 20-25 per cent each year which will be accelerated by our recent international expansion into the UAE.
Post the COVID-19 lockdown, we partnered with tailors in the NCR and Navi Mumbai region who had lost their livelihoods as consumer demand tanked. We had discontinued our in-house stitching service and the idea was to provide them with a sustainable source of income. It was a win-win situation. We found tailors in close proximity to the customers and generated livelihood for them at the same time.
We also support local artisans from parts of Uttar Pradesh as we have a loyalty programme for long-time consumers who are sent handicrafts and private label goods. Over the last 3 months, we have dealt with and lent livelihood to over 150+ artisans and tailors combined.
In line with our CSR activities and giving back to the community, we are introducing a biodegradable packaging with seeds embedded in it. The idea is to bury the packaging and wait for the seeds to germinate resulting in a plant. To incentivise users to do so, we will ask them to post photos of the plant on social media inspiring others to plant more trees. The users who do so will be rewarded with discount coupon codes and gift cards.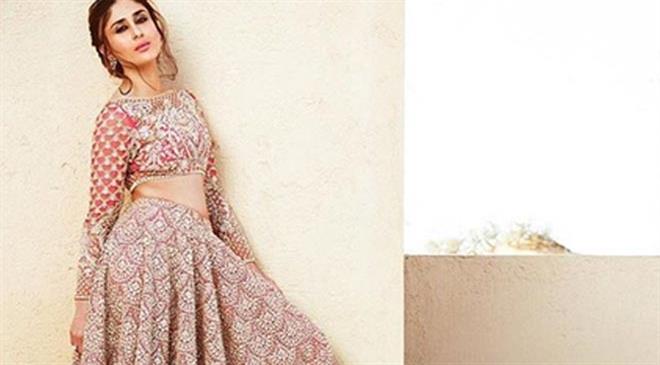 What were the initial hiccups you faced after launching your brand?
It was 2014 when we launched it. Consumers were not familiar with e-commerce and there was a trust deficit. The logistics costs were high and the systems were not technologically advanced. We had close to 40 per cent return rate and this resulted in a ballooning recurring loss as the revenue increased.
Initially, our supplier also failed to deliver a consignment and didn't return the amount paid. Due to the lack of funding, this was a major setback within the first year of operations. As we could only offer prepaid payment initially, the conversion rate was low. It was when we started offering COD and deep discounts that the sales caught up.
Where is the brand headquartered at? Which all regions is the brand spread out in?
It is headquartered in New Delhi, but we have set up a key base in Dubai, UAE in line with our international expansion. We aim to achieve a reduction in logistics moving operations to the origin of the supply chain.?
The UAE expansion will reduce logistics costs, enable end to end control over the supply chain, enable entry into the lucrative MENA region, and increase international sales due to lowered shipping costs to international markets (US, UK, Canada primarily).
What are lawn design apparel - their characteristics in simple terms?
Lawn is a plain weave textile, a finer version of cotton, indigenous to Pakistan. The distinguishing characteristics of the fabric are it being airy, lightweight, and smooth-textured. This is what makes it ideal for all the seasons but a perfect choice for summers. Pakistani fashion got popular in India with the introduction of Zindagi TV channel. Lawn clothing is usually a combination of traditional and modern styles.
The price range is vast, making it accessible to people belonging to different socio-economic backgrounds. From the simple and elegant printed cotton lawn for daily use to embroidered party wear all get covered in the umbrella term of Pakistani (lawn) suit. The price varies from a few hundred (15-20 USD) to several thousand (160-200 USD) per suit piece, depending on its design and pattern and the fabric quality. From luxury wear to daily wear, lawn suits offer and appeal to everyone.
Something special about the unstitched and semi-stitched lawn apparel we sell at YourLibaas is its scope for customisation. It comes in different patches which an experienced tailor can modify as per the customer's liking. For instance, a customer can place the embroidery where they want, they could adjust the amount of embroidery, they could add more colour to the suit, add/remove beads, so on and so forth. It is rare to find such flexibility in other clothing lines.?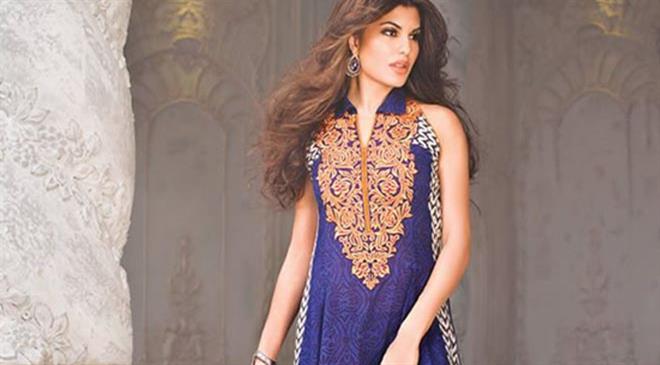 How is the demand for your clothes in India and other places of the world?
The market size of Indian salwar kameez & kurtis stood at 47000 crore at the end of 2018. The market size of the sector we operate in (UAE origin lawn apparel) stands at close to 600 crore. So, we have a huge leeway in terms of expanding and gaining market share.
The lawn designer apparel we sell was popularised in India by erstwhile TV channel Zee Zindagi. Close to 3 million Indian expatriates live in the UAE alone, which is around 30 per cent of their total population. Over the years, this has facilitated a cultural exchange wherein motifs and patterns used by these designers are inspired by Indian designs and vice versa.?
Turkish and Middle Eastern TV shows like Dirilis: Ertugrul have also influenced how people perceive these designers as upcoming collections feature actresses who have starred in them lending a recognised face to the brand.
The market for unstitched apparel was virtually non-existent for a few years when foreign brands and Indan designers alike entered the market with readymade pret lines. During the last few years, adoption has picked up at a herculean rate. Unstitched apparel is not a new offering--it is actually the oldest form of clothing in India. Excavations from the Indus Valley civilisation have revealed how wraps and drapes were the most popular form of clothing back then. Even during the British era, it was wildly popular.
In recent times, it is the scope for setting a personal fashion statement that people opt for unstitched outfits. Indian women love styling their own clothes, more so for formal occasions. In a recent survey we conducted at YourLibaas, 86 per cent of women claimed that they prefer buying unstitched apparel over readymade ones for auspicious occasions like marriages and festivals.?
Right from choosing the fabric, to how the neckline shall be, to the type of sleeves, to perfect fitting, type of embroidery, style, and the colour palette, unstitched apparel offers maximum customisation.?
When readymade clothes flooded the market, the primary factor that appealed to customers was their lower price point and more convenience. But consumer's buying power has increased in India and so is the demand for customised clothing --a characteristic possible with unstitched apparel. Moreover, with modern stitching facilities, it doesn't take weeks to receive the finished product - another key plus point.
Ethnic apparel is where the majority of demand for unstitched clothing is. While talking to our long-term customers, we discovered that the feeling that every suit they wear is unique in some manner is a primary enabler for buying. They don't want to end up wearing the same dress as somebody else at a party.
Technology has also played a key role in increasing adoption. Personalisation based on past purchases makes product discovery easier; augmented reality tools can be used for buyers to see how the end product would look like on them. We are building a virtual try-on tool for our customisable clothing: One would be able to select a patch (component) from the suit's set and place it to their liking to visualise how they would look like wearing it.
Another interesting feature is finding a suit similar to one you might already have - You need to upload an image and the tool will find suits close in design to the one submitted. Another major problem with unstitched apparel is finding specialised tailors. Technology has made it easier to estimate the customer's body dimensions remotely thus doing away with this problem. We have been testing an in-house tool that takes a small video to estimate with a +-5 per cent error rate the body's dimensions to aid the stitching service.
Prior to technology interventions, the majority of buyers were non-working women. As people in the workforce have a dearth of time - virtual try-on tools, faster product discovery and accurate remote stitching service have become much-needed lifesavers.