Hi all!  Thought I'd check in and talk about some of my (recent) favorite seasonal meals.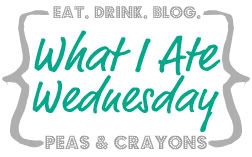 Campari tomatoes are back!  I was obsessed with them last year, and no other tomatoes can compare!  Whether as caprese salad or panzanella with hearty multigrain baguette croutons, I just can't get enough.
Balsamic glaze and a spritz of truffle oil sends this combo over the top!
My husband has recently confessed that he doesn't really love Mexican food or sushi, two things we ate pretty often while dating and when we first got married.  So when he has to work late, I treat myself to my favorite foods.
Tuna avocado + rainbow naruto rolls – finally a new sushi restaurant near by that delivers!  This could get dangerous.
After hot yoga last week, I made a trip to Casa Rasta for takeout.  I had to wait 40 minutes for my order(!) but it was amazing.
Caribbean salad with pineapple kiwi dressing.
Don't judge this one by it's looks – corn tostada with roasted poblanos, potatoes, onions, and smoky black beans.
I took a random day off from work this week and Adam and I spent it going to Costco (thrilling, I know) and stopping for lunch at my favorite burger joint.
I STILL haven't exactly recreated this veggie burger yet at home.  I've tried about 3 different times so far, and now my freezer is full of veggie burger patties that are good, but not quite right.  It will be the death of me.
For dinner, we grilled a beautiful piece of salmon on a cedar plank (thanks, Mom!).  I topped with dijon mustard and a bit of good maple syrup, but the smoky flavor really came through.  We'll have leftovers all week!
We had a bunch of days over 95 degrees last week, but the weather finally broke and we even slept with the windows open last night.  I love summer sunsets and thunderstorms.  Give me heat and humidity over snow any day!
How about you – winter or summer?